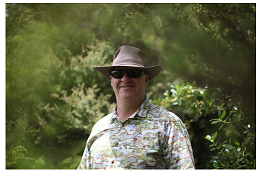 A WORD FROM THE PRINCIPAL
At Royal Road School we want our students to be;
"Resilient, flexible learners who can apply strong learning principles to any situation."
Our strategic goals are that;
Students are self motivated and connected to their learning pathway.

Students have a strong sense of who they are and where they come from.

Students are aware of their place in the community and world.
Royal Road School is a PB4L school. This is well established in the school and has been in place for a number of years as the school was one of the early adopters of the programme.
The school values are SPARK that stands for:
S – Spark
P – Pride
A – Aroha
R – Respect
K – Kia Kaha
We are a Green Gold Enviroschool. We have held this status since 2011. Sustainability and sustainable thinking is an umbrella that sits over the school. It informs and influences our thinking.  We have initiated a number of sustainable projects over the years. One of the biggest was the planting of over 5000 native trees as part of our restoration of an area in the school grounds. We now can ecosource seeds from our own trees, germinate them on our misting table, bag them and harden them in our shade house, then plant them back into our grounds.
We have high expectations of our students as learners. Cooperative learning and learning conversations through Kagan structures and DMIC maths are an essential part of student learning. We want our students to know that they can make a difference through their actions.
The school has had a Bike track since 2016. It is wonderful seeing our students make the most of this resource and enjoying using the school bikes to increase their skill and confidence.
We collaboratively work with local schools within the Tiriwa Kahui Ako.  It is a pleasure to be part of the Massey and West Auckland community.
Wayne Leighton
Principal